The Roles We Play
Last year, I had the pleasure of being Matron of Honor at my sister's wedding.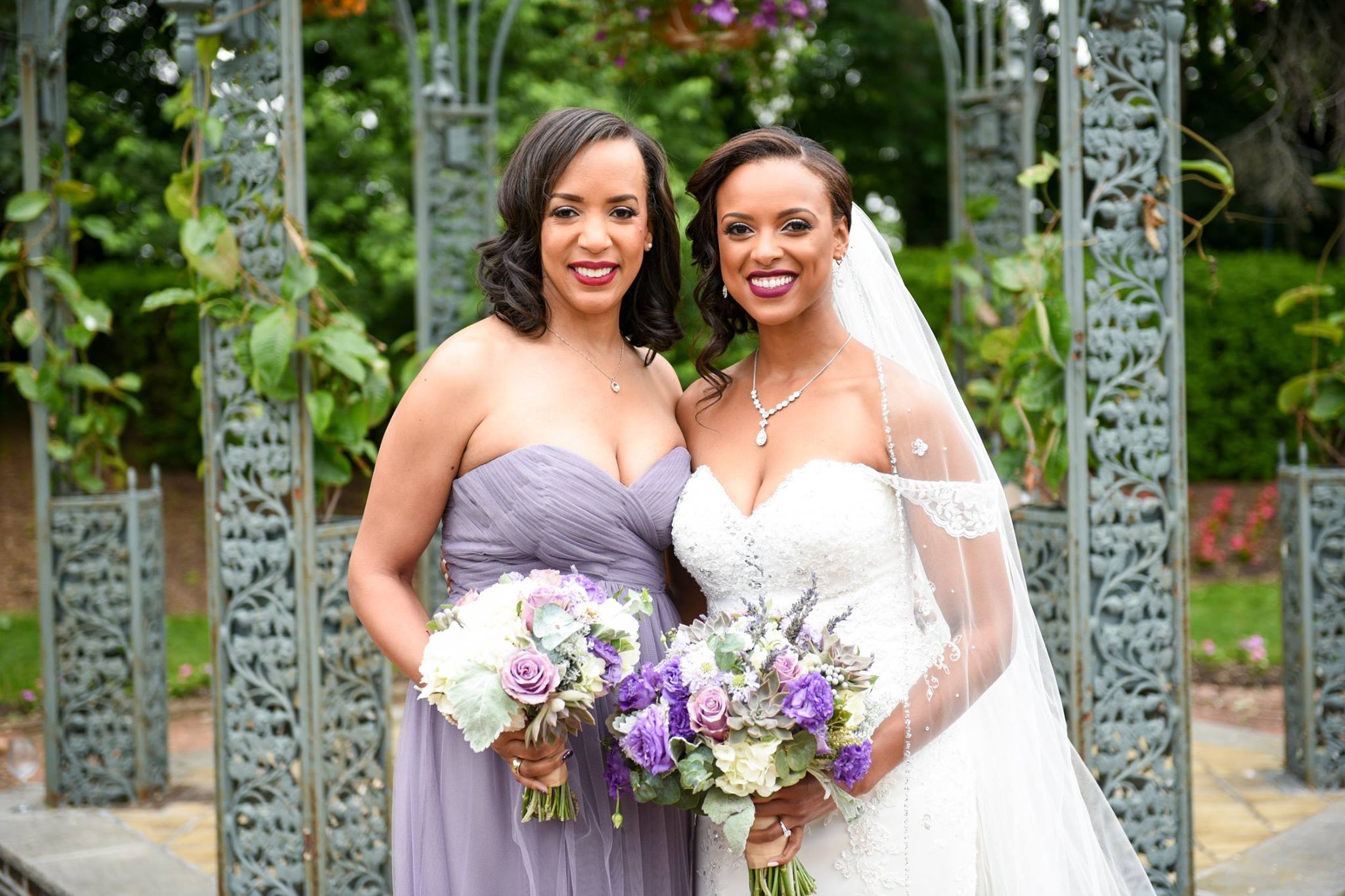 Sisters who are friends, on the youngest's wedding day! Mrs. Lauren Dugard Thomas.
Separately, I had the honor of seeing my little sister as a full-fledged, determined, in-love and loved woman. It was awesome. So, on her wedding anniversary to Chad, I'm happy to recount the toast that I read at their reception – and recall the love I felt for her and her new husband…and our duGard family (which now includes Owens and Thomas in the mix).
My love affair with My little sister started, the year I graduated high school. She, and my parents, arrived at my mom's house…she gets out of the car, looks up at me and in her precocious way says, "Perri, I'm going to be valedictorian, just like you!" All my girls were around me and I was outwardly mortified. But low key I was super proud. (I wouldn't admit that until years later when we developed an amazing sisterhood.) It's a love I never realized I'd have and I'm so grateful to our dad for being committed to being 'In my life longer than he was out of it'…which allowed me to have my sister and Cleveland mom. And my husband who has pushed me to actively participate in my sister's life…and really experience loving my sister. It's been such a blessing.

So, when I found out abt Chad, I was excited for her and SUPER cautious, bc I knew wht she'd been through…and even though we lived in two different states I was fiercely protective of her. I was the daughter who challenged our parents to let her breathe sooner, rather than later, and boldly told her (pre-Chad) when wht she thought was love really wasn't (as did my husband). There were actually conversations when she was in college where she sought our advice about boys/relationships and I was so proud we were able to provide her with that sounding board because it was one of the many steps that led her to Chad.

Thanksgiving in Nashville (2012) was a couple weeks after Arthur had introduced the two — and she spent a lot of time on the phone with 'this dude.' I was cautious because she was already giddy…And I was like whoa. Over their two years dating, I grew into their love, like we all did. Seeing how he cared for her. Cheered for her. Pushed her. And pushed her buttons…And ours…was awesome to experience.

Theirs was a love that you could tell was built on years of seeing love in action. His fabric and hers had hints of their parents. Hints of others and loads of a new cloth that they were weaving together.

I love their love.

It reminds me of my own.

So, please raise your glasses — to those whose love came before them, the love that influenced them, the love they've created — and the love that they will inspire in others, I salute my sister (whom I adore) and my brother in love…

To the bride and groom!